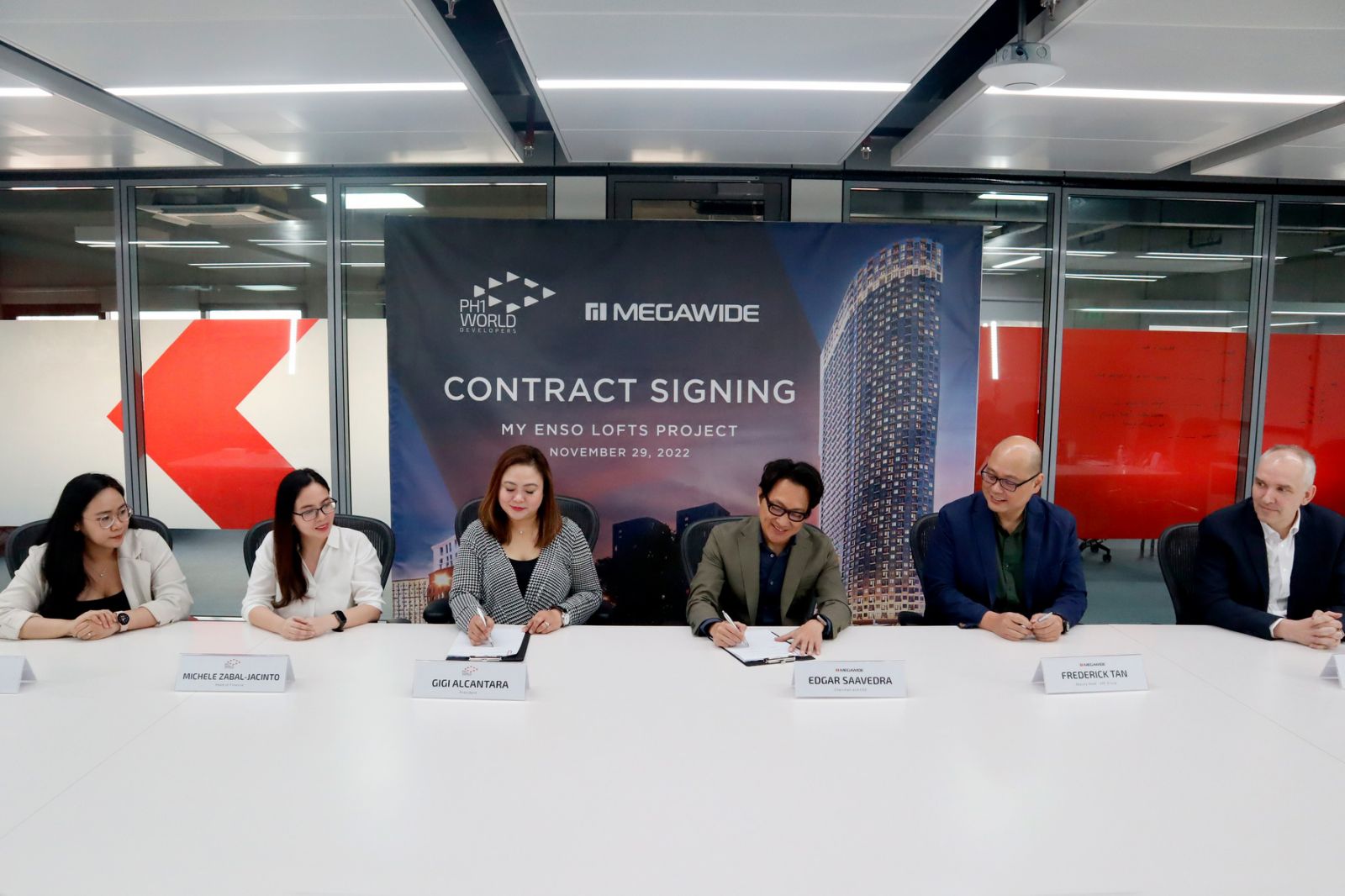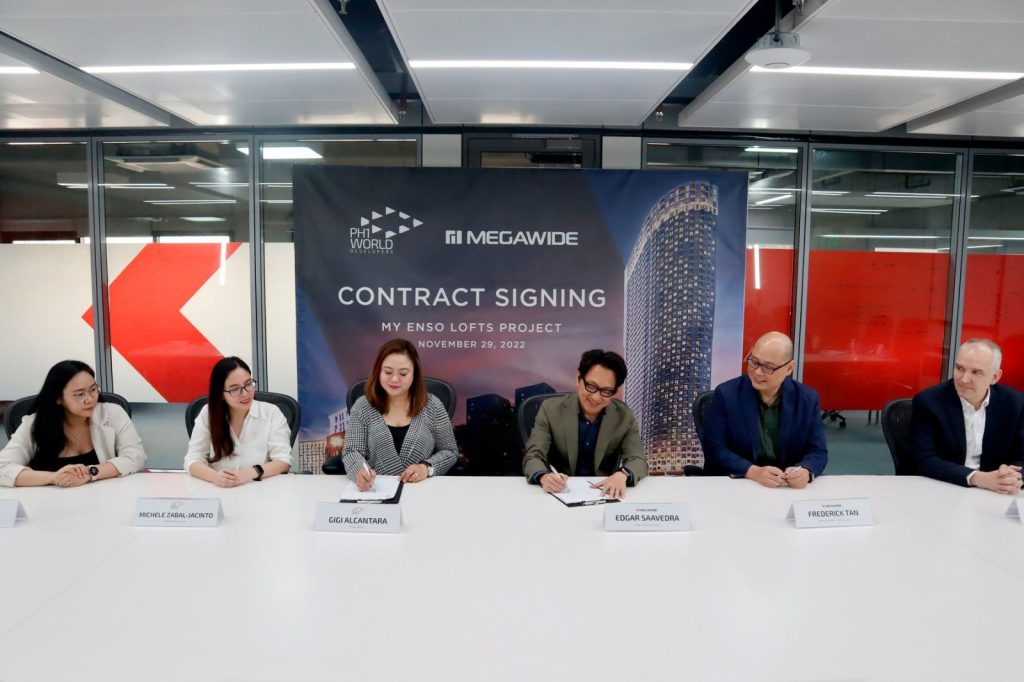 PH1 World Developers and Megawide Construction Corporation had ceremonial contract signing for My Enso Lofts project last November 29, 2022.
The ceremony was led by PH1 President Ma. Gigi Alcantara, Head of Finance Michelle Zabal, Business Development Manager Erika Angeles, together with Megawide Chairman and CEO Edgar Saavedra, COO for EPC Frederick Tan and VP for Engineering Bram Olfen. My Enso Lofts is committed to deliver another extraordinary project as it carries its promise of providing extra space at no extra cost through Megawide's exclusive "add-loft" technology.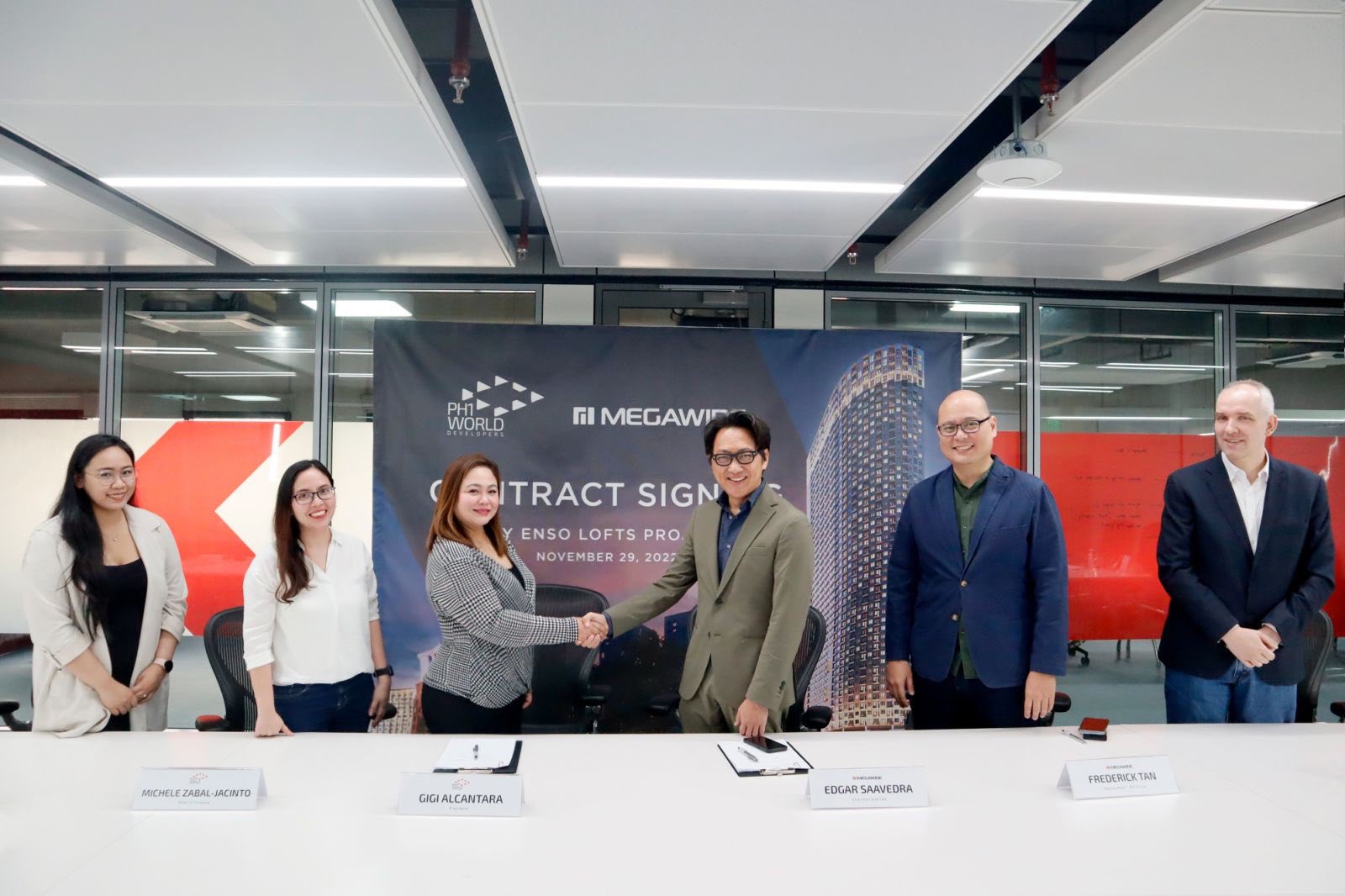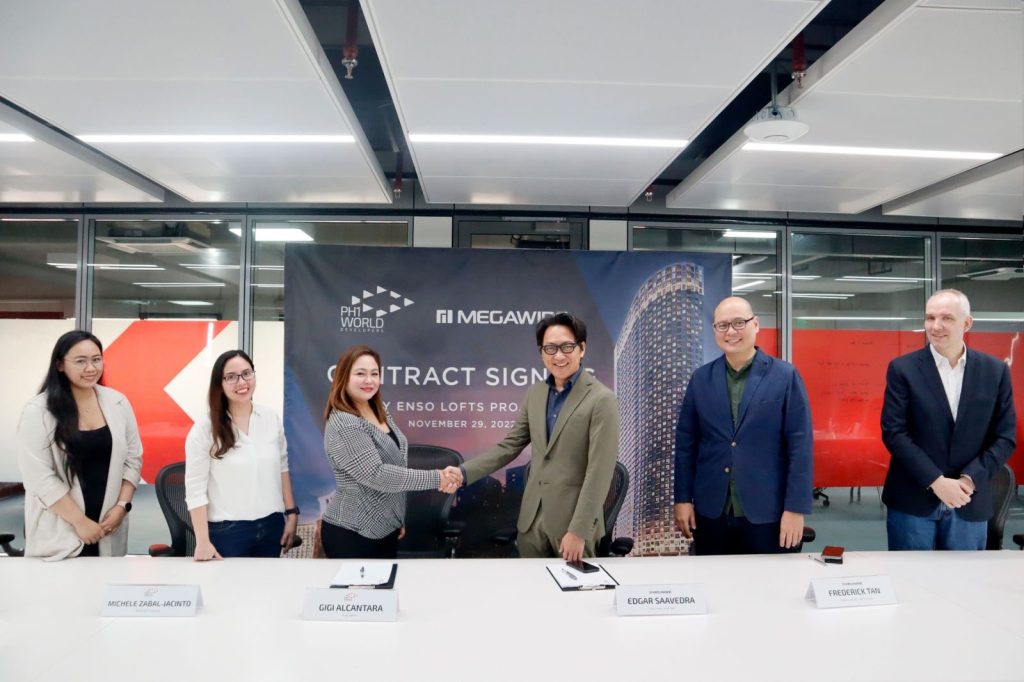 The construction is currently ongoing and target to be completed on Q4 2026.